Youth
The Kestenbaum Family Youth Department
Beth Jacob's youth department fosters an education that is rich in Torah learning, Religious Zionist ideology and Jewish History. Programs aim to develop future Jewish leaders and empower them to impact and improve the world around us. The Kestenbaum Family Youth Dept. experience provides positive Jewish experiences for kids, and enriches our community.
Rabbi Eli Broner, Youth Director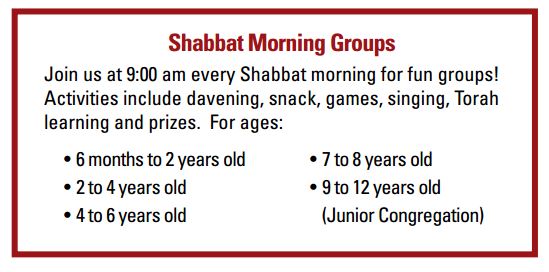 Youth Department Programs & Events


Click here to sponsor this event
You can be part of making this event incredible!
We invite you to sponsor the show
at one of the following levels
Patron ($600)
Entitles you to VIP Seating, Food for your family,
Choice to be included in the show
Sponsor ($360)
Reserved Seating, Food for your family
Supporter ($180)
Reserved seating and fastpass for the purchase of food
Thank you to Kelly & Elliot Berg and Deborah & Shawn Feinblum
for leading the way in sponsorship
Our Nut Allergy Policy
If your child has a food allergy, please make us aware of it. Click here to download our food allergy form and turn it in to the shul office.
Mon, March 19 2018 3 Nisan 5778
Shabbat starts Friday: 6:49PM
Shabbat ends Saturday: 7:50PM