Youth - Beth Jacob Congregation
The Kestenbaum Family Youth Department
Beth Jacob's youth department fosters an education that is rich in Torah learning, Religious Zionist ideology and Jewish History. Programs aim to develop future Jewish leaders and empower them to impact and improve the world around us. The Kestenbaum Family Youth Dept. experience provides positive Jewish experiences for kids, and enriches our community.
Rabbi Eli Broner, Youth Director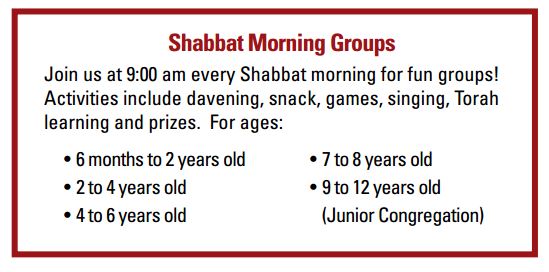 Youth Department Programs & Events
Taanit Esther & Purim Schedule
Wednesday, March 20 - Taanit Esther - Purim
Fast Begins 5:45 am
Shacharit 5:45, 6:30, 7:30 am
Mincha: 6:35 pm
Maariv: 7:30 pm
Megillah 7:45 pm
Purim Show 8:30 pm
Late Megillah 9:30 pm
Thursday, March 21 - Purim
Shacharit with Megillah 6:00, 6:45 & 7:30 am
Megillah 9:00 am
Early Mincha 2:00 pm
Mincha/Maariv 6:50 pm
Our Nut Allergy Policy
If your child has a food allergy, please make us aware of it. Click here to download our food allergy form and turn it in to the shul office.
Shabbat starts Friday: 6:54PM
Shabbat ends Saturday: 7:55PM
Tue, March 26 2019
19 Adar II 5779
Tue, March 26 2019 19 Adar II 5779